The Momence Junior High 8th grade girls volleyball team will be competing in the Regional Championship game against Wilmington Middle School on Thursday, March 9th at 5:00pm. This game will be held at Wilmington Middle School - 715 S. Joliet St., Wilmington, IL. Come on out and support our student-athletes on Thursday! #WeAreMomence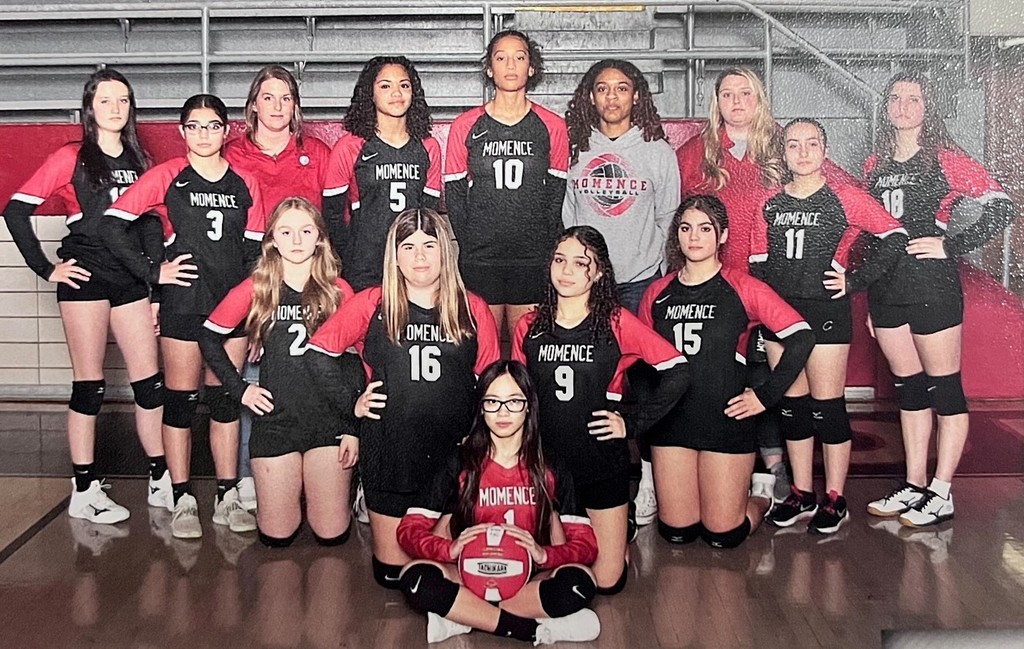 Come out MONDAY, April 3 and support our Momence Junior High National Junior Honor Society at Culver's of Bourbonnais. Culver's will be donating 10% of all sales from 5 pm to 8 pm to support us!!! Enjoy a delicious meal while benefitting a great cause!!!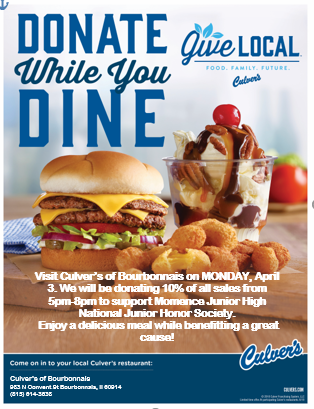 Momence Schools will be having an e-learning day Friday, March 3rd due to inclement weather conditions and/or the forecast for hazardous weather. Please contact your school main office, or you may refer to earlier communications regarding e-learning days and winter weather guidelines if you have questions. Support Staff please check your emails this morning regarding additional information. Thank You and stay safe!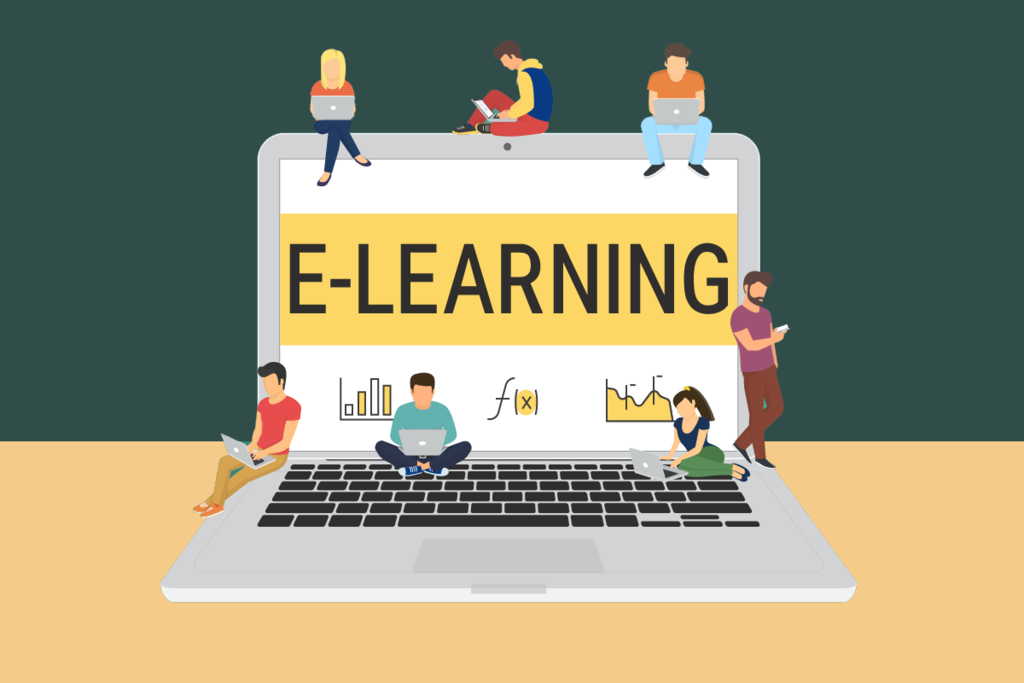 Bradley Public Library will once again hold their "Say YES to the Prom Dress" free event March 25 & 26 and April 1 & 2 at the Bradley Library, 296 N Fulton, Bradley, IL. Momence students are welcome to take part of this service.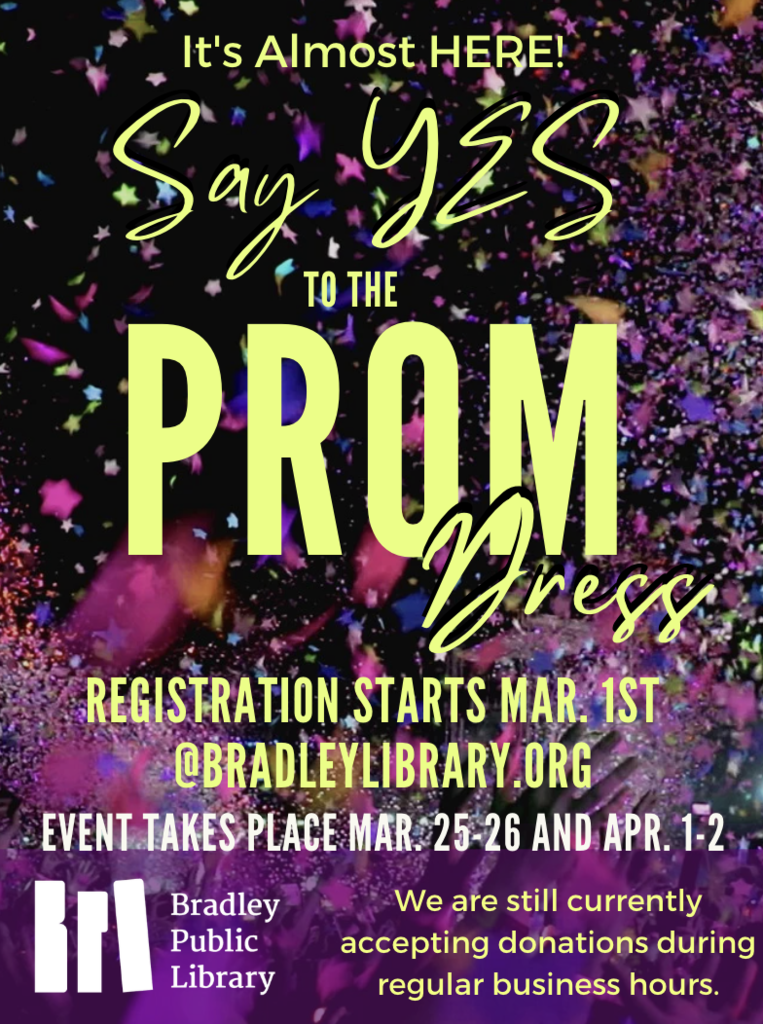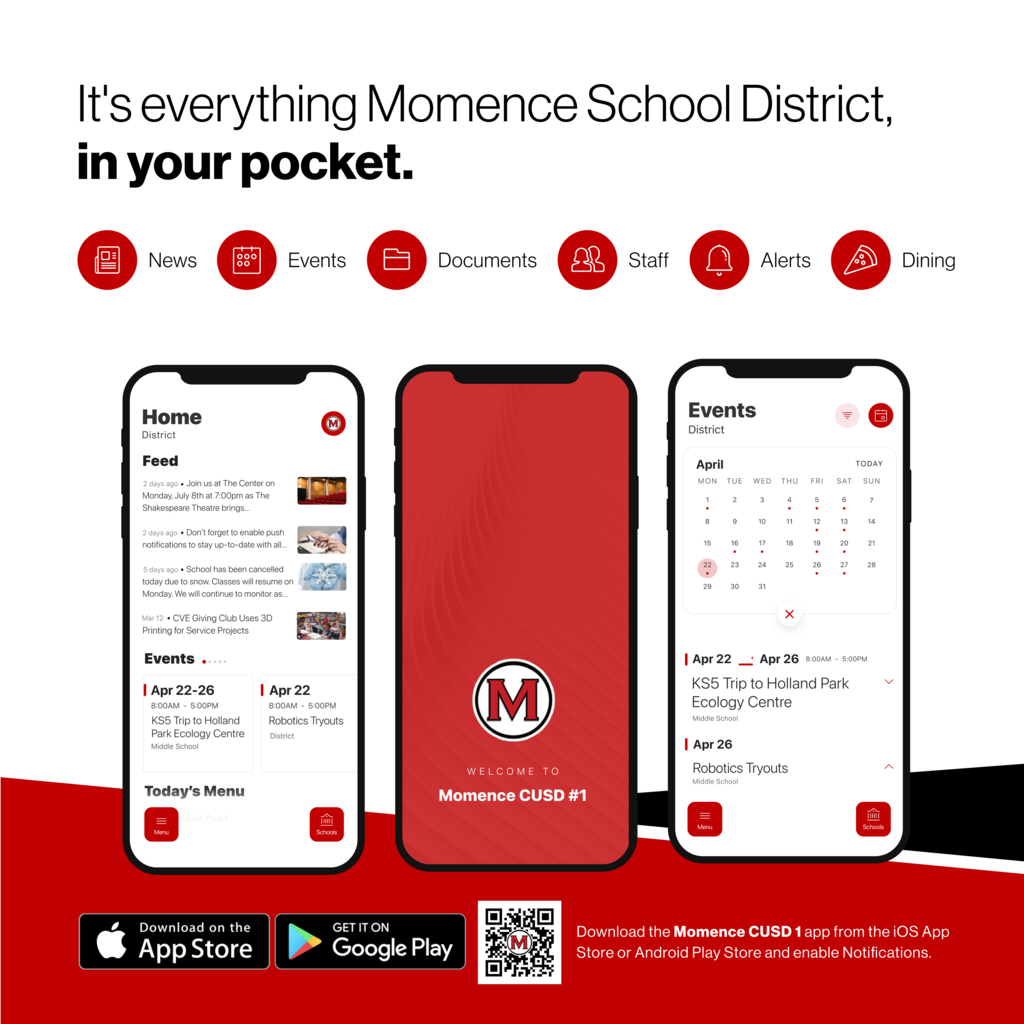 Momence Junior High School will host a Family Stem Night on March 15, from 5-7 p.m. THere will be robotics, VR, agriculture, science experiments and an Escape Room. ONU Stem Department will also be on hand for additional activities. Zarate's Tacos will be in the parking lot.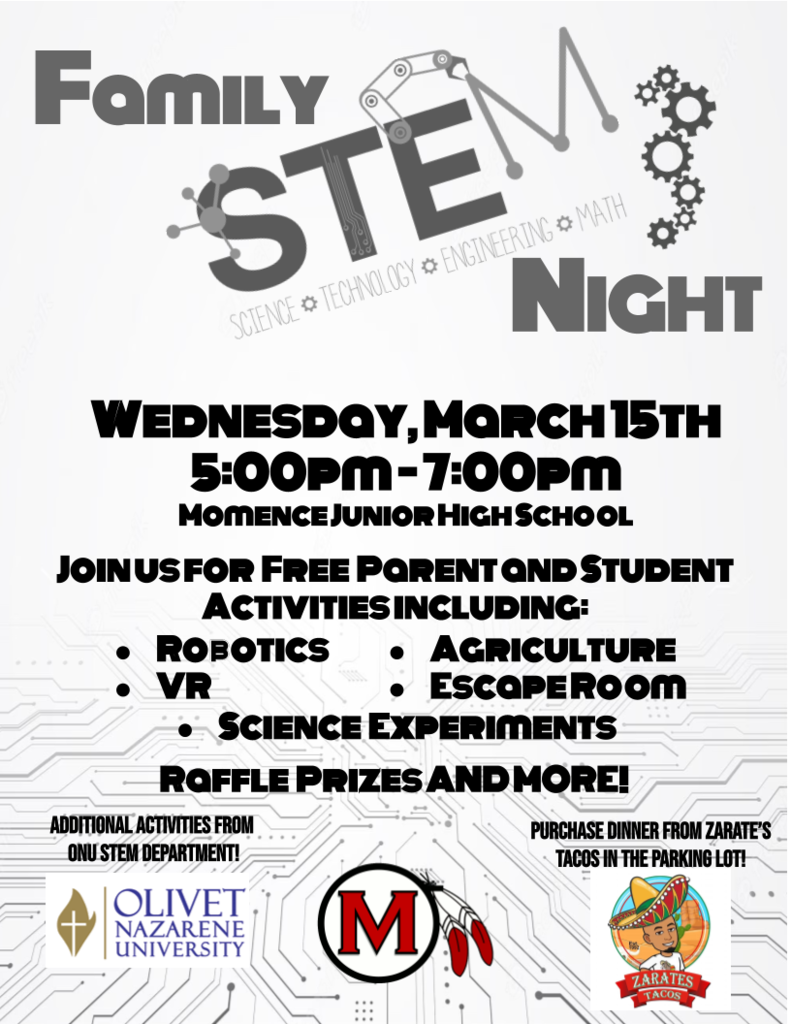 Momence Junior High School January Students and Staff of the Month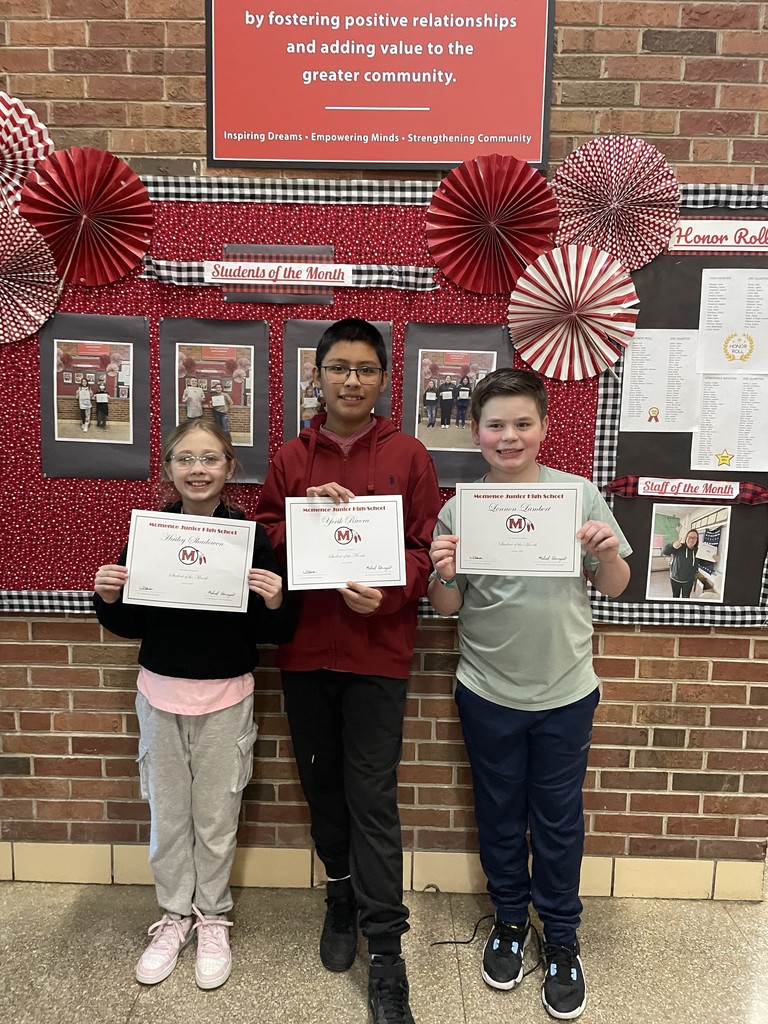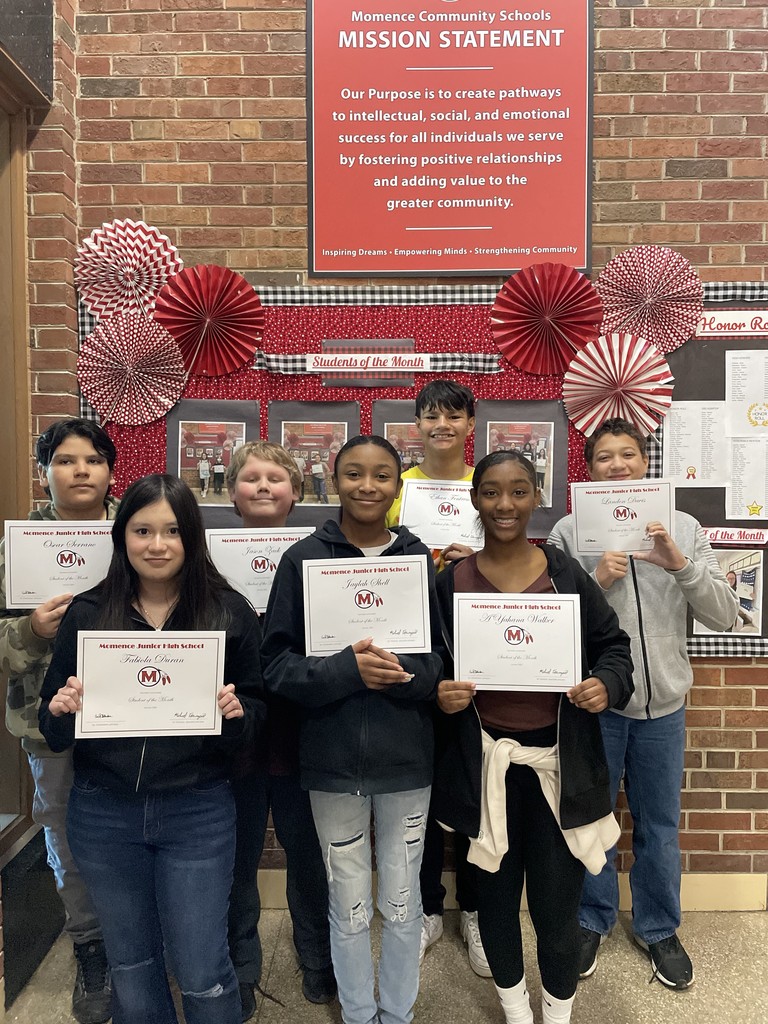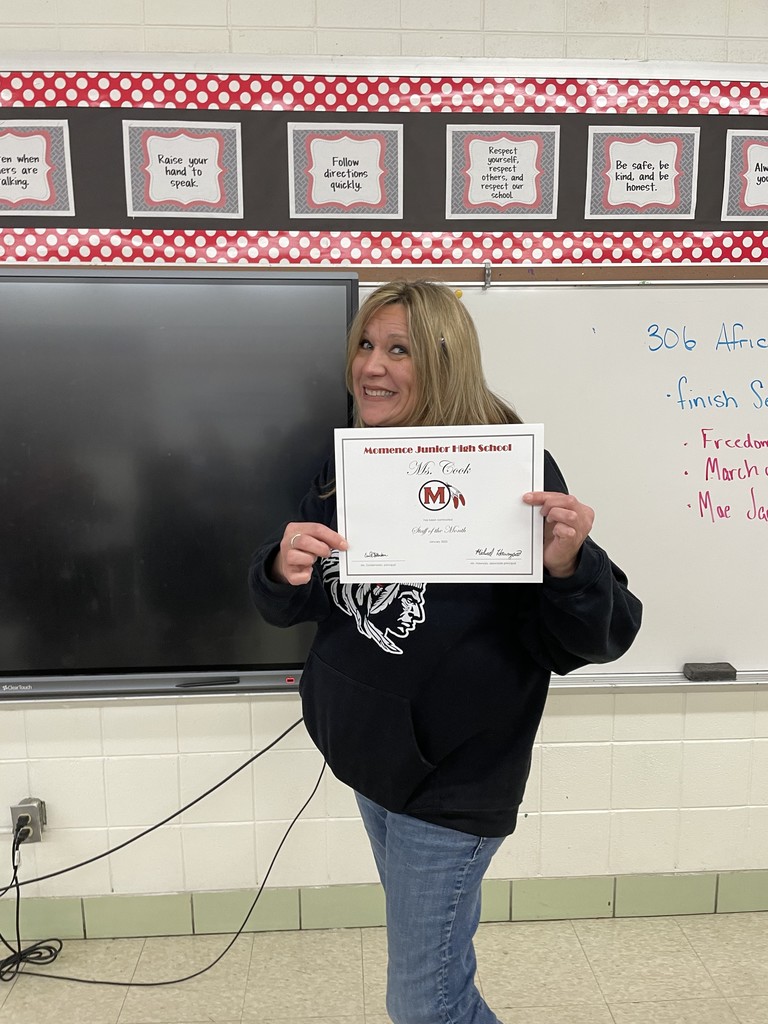 Momence Junior High recently held the Momence Invitational Math contest. Students from all over the area came to MJHS to test their math skills against each other. Momence 6th and 7th grade teams won 1st place in their Class. Math teams are coached by Ryan Drenth, Krista Phillips and Katie Russell.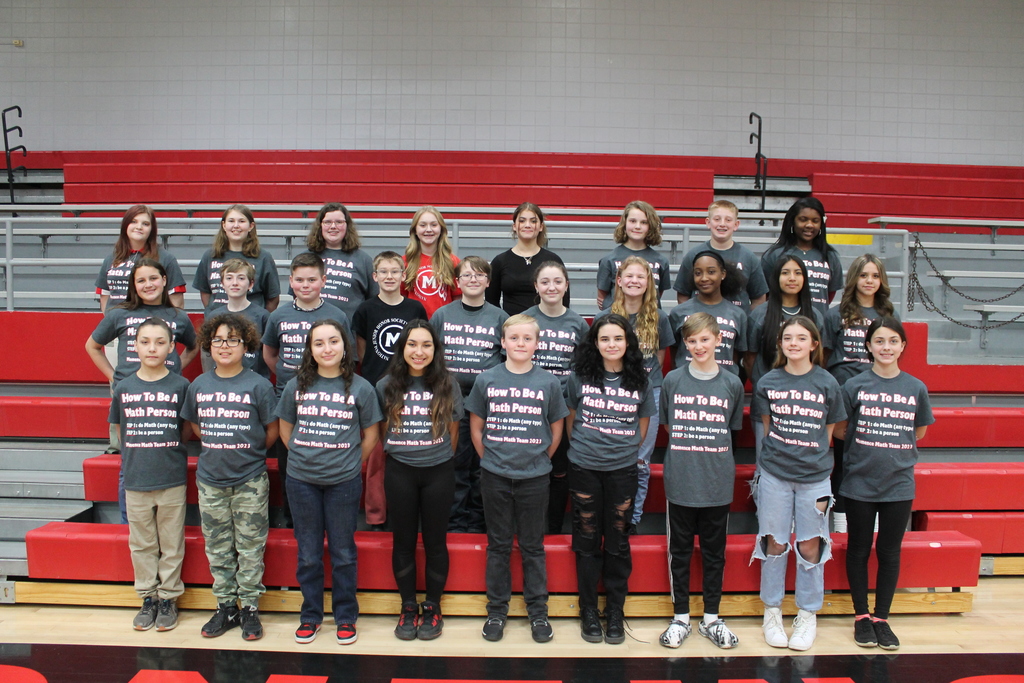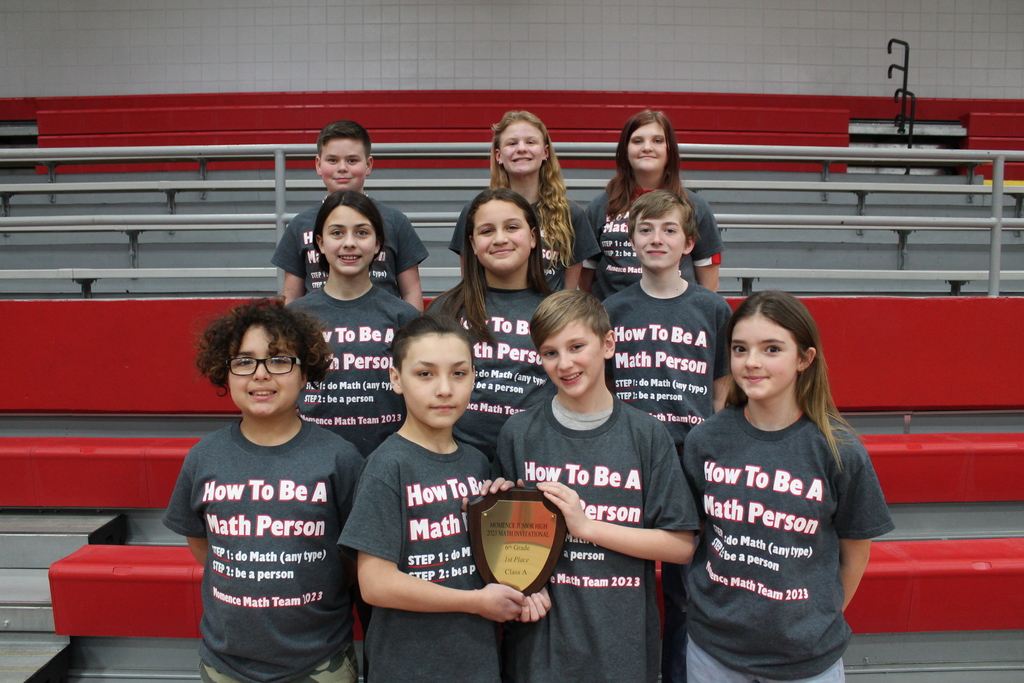 Momence High School celebrated their 4 senior girl basketball players recently.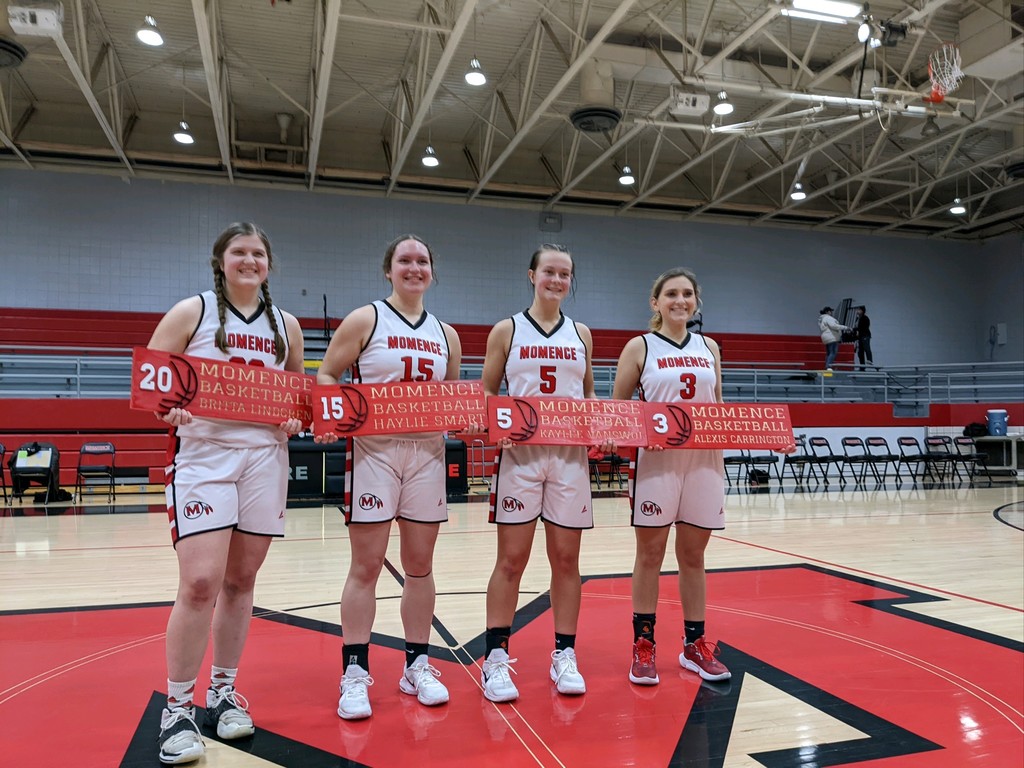 A few lucky students got to have lunch with the Principal, Mr. Piper at Je-Neir Elementary School.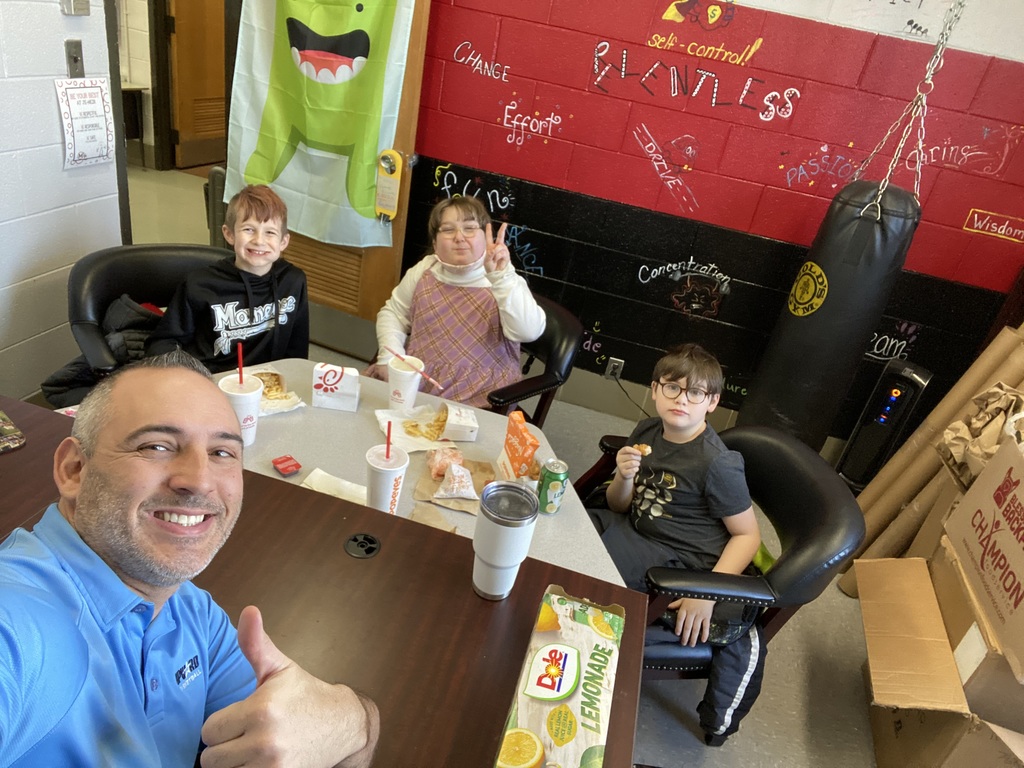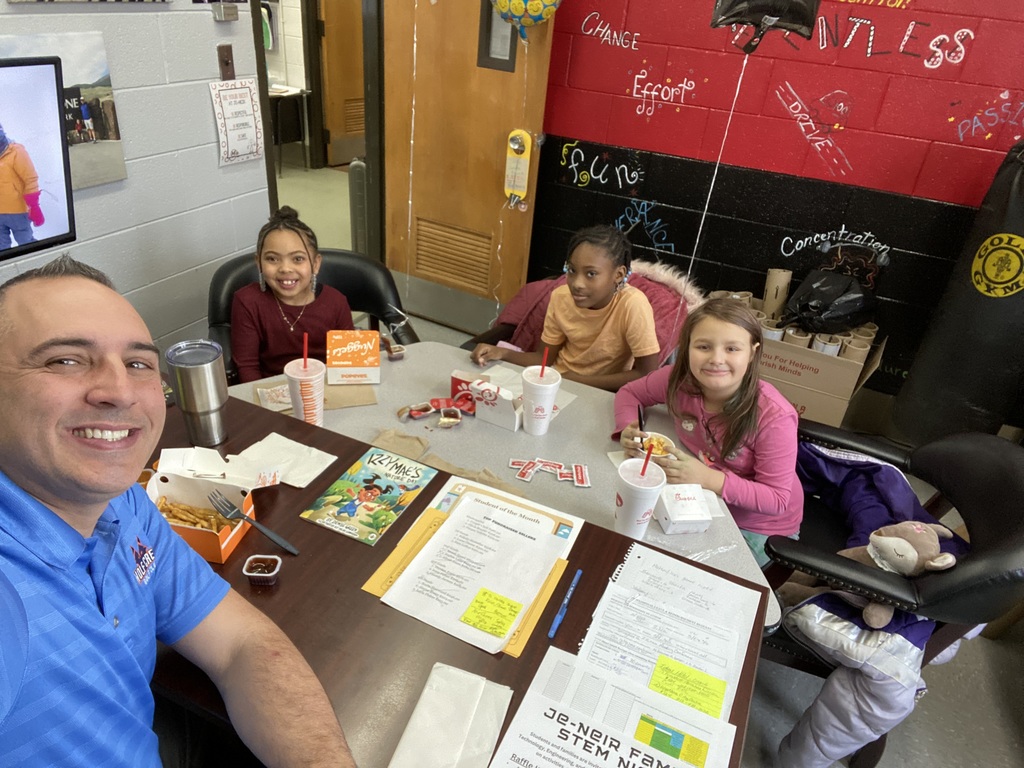 Je-Neir Elementary School celebrated 100 days of school on January 31st. Students brought in projects with 100 items.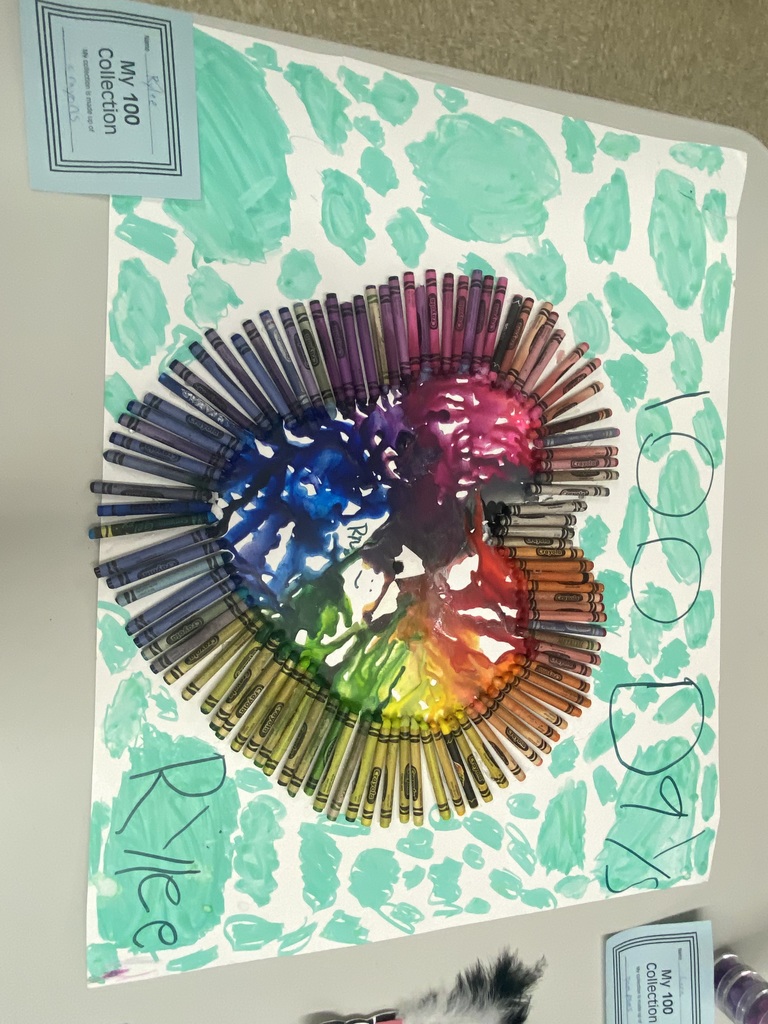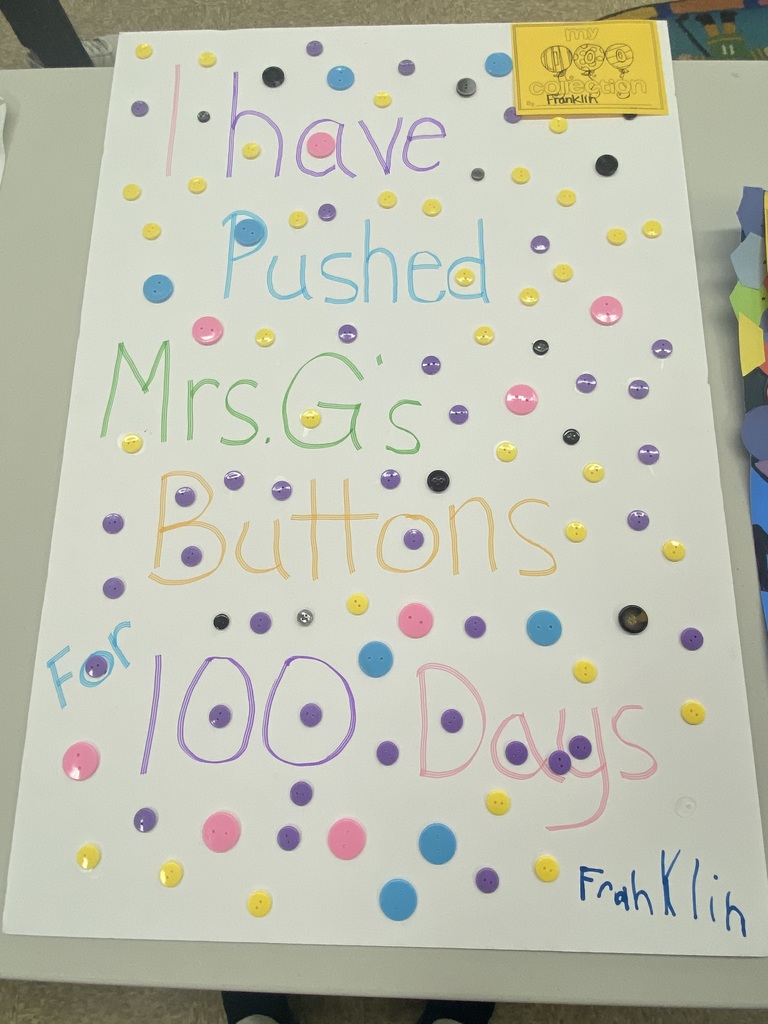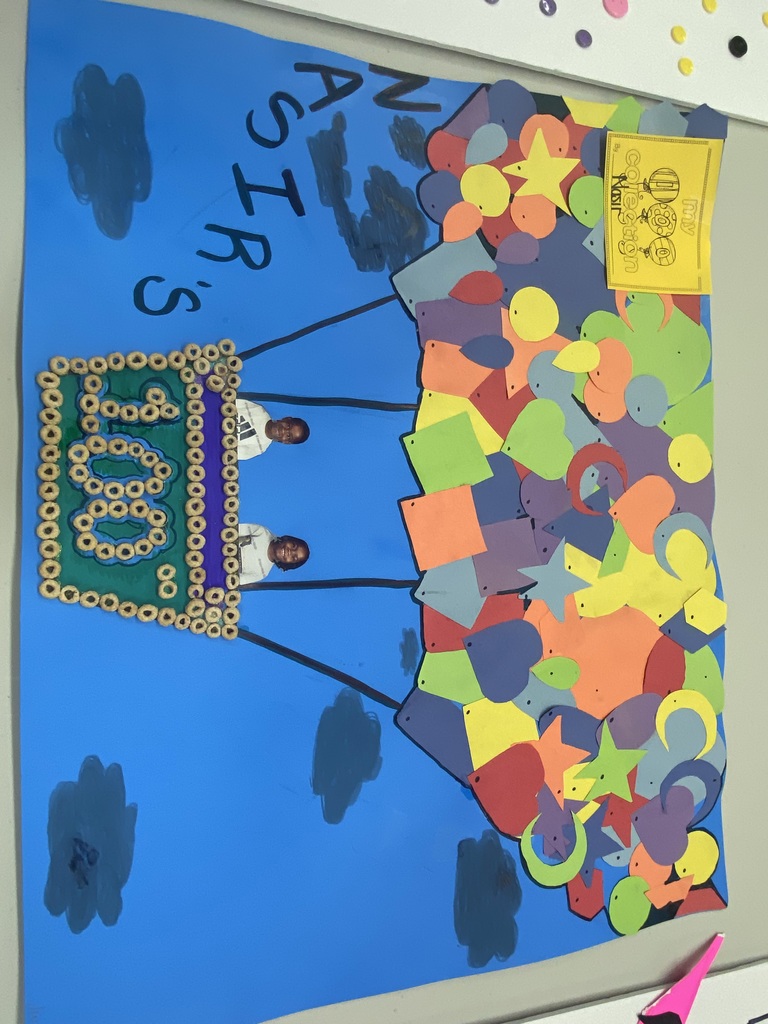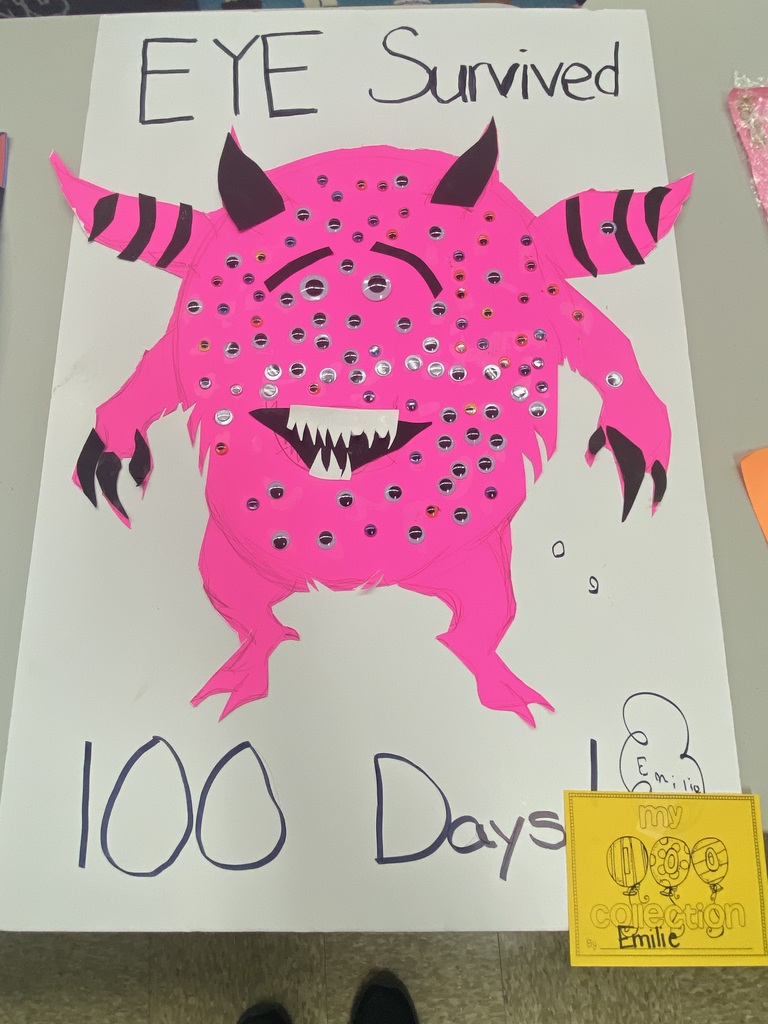 Momence Junior High School announces National Junior Honor Society Fundraiser. 20% of sales will be donated back to NJHS, just show the attached flyer when ordering on Feb. 18th 4-8 p.m.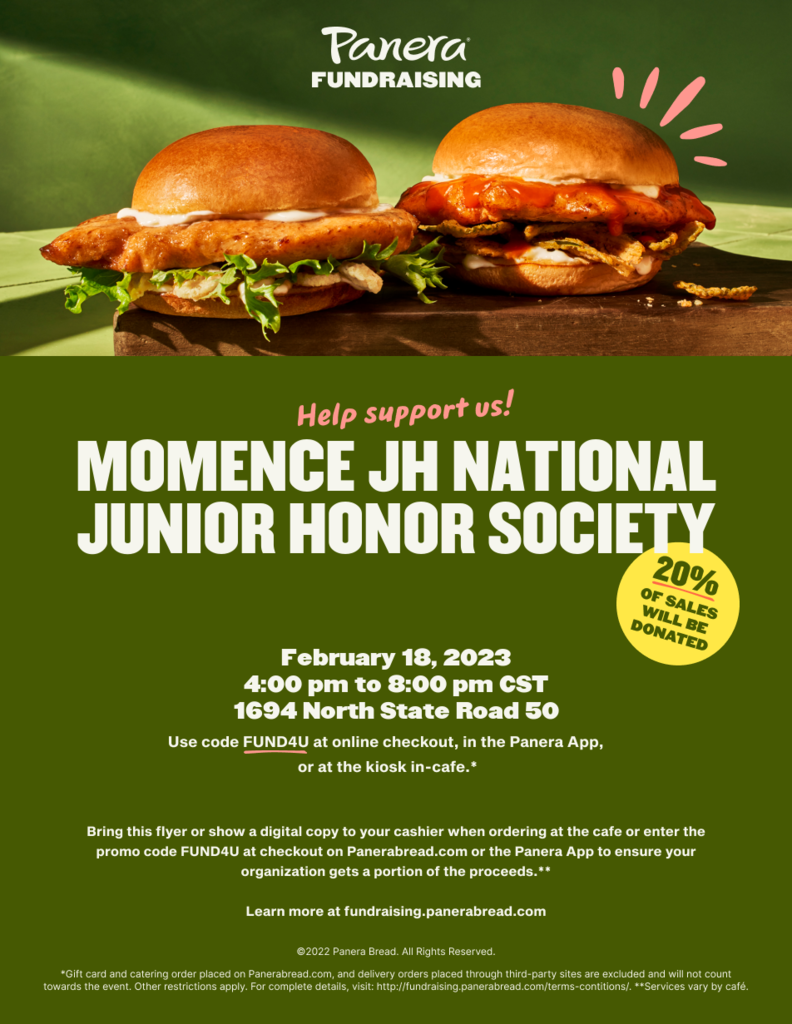 Momence Junior High December Students of the Month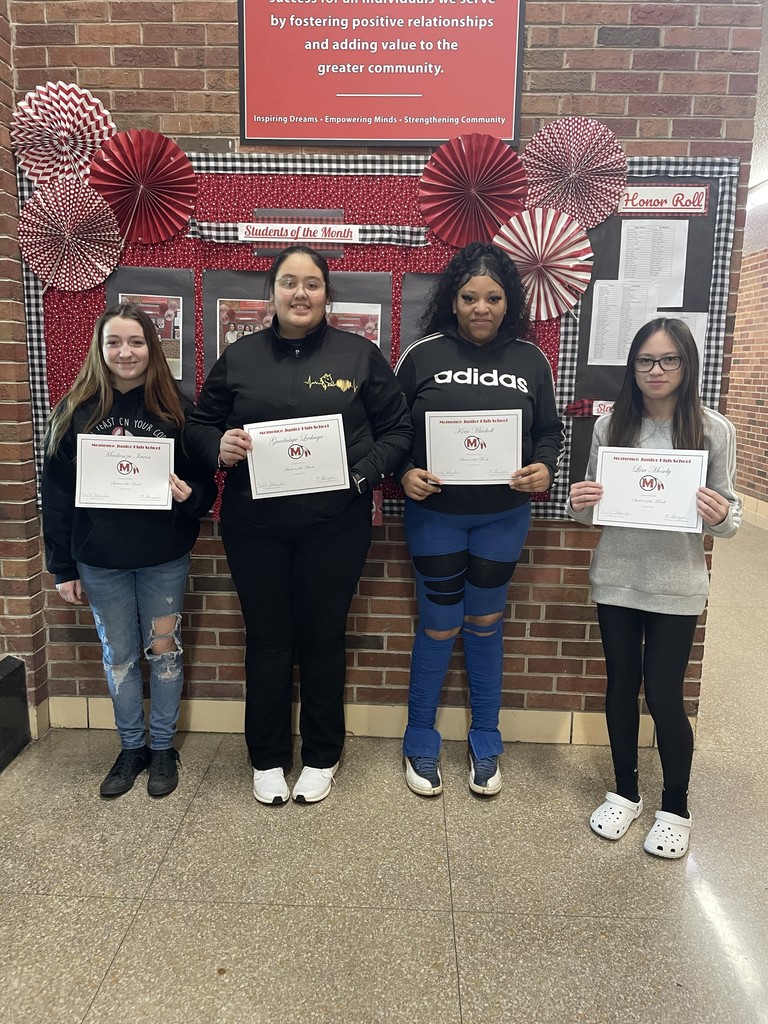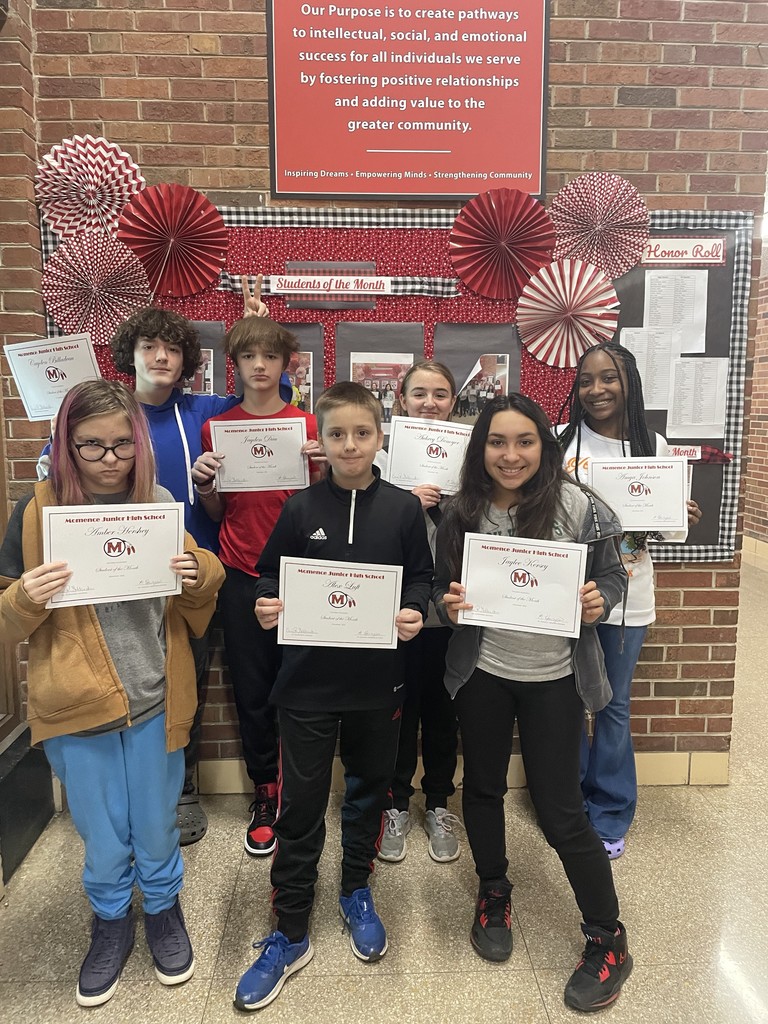 The Momence Early Childhood students were surprised by a special visit from The Momence Police Department and Santa on December 20, 2022. The Momence Police Department through a grant provided gifts for all students in the program. Momence CUSD #1 is grateful for the continuous support that we receive from our community.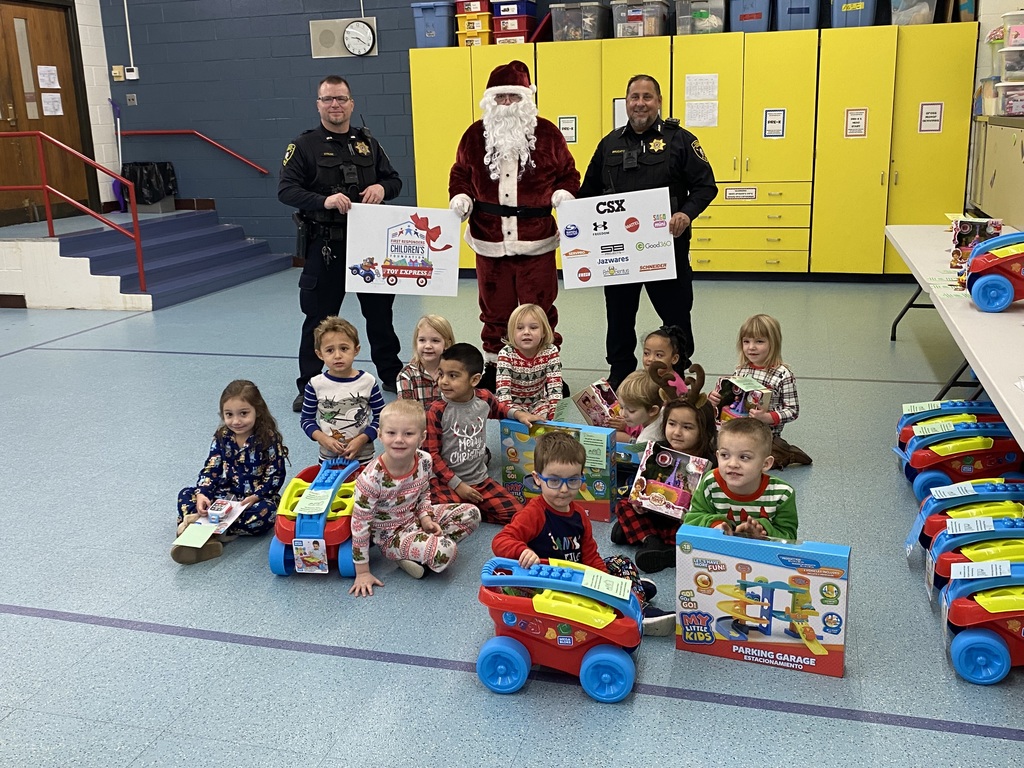 Happy New Year from Momence CUSD 1!